Jag vill gärna läsa artikeln på svenska, tack!
Creating a photo poster from your well lived moments is not too hard, but to create something that's also visually good looking is a different challenge. Therefore we've put together our 3 best tips on how to create a photo poster that is both personal and beautiful at the same time.
Tip 1. Order your photos by colour
It may sound a little complicated but in fact it's really simple. Create photo albums in your iPhones built in camera roll and name them after colour and content (for example "Blue vacation" - vacation photos in a blue-ish tone). By doing so you're creating a structure that is easy to deal with when turning your life into a poster in the app.
When creating your album, follow these simple steps: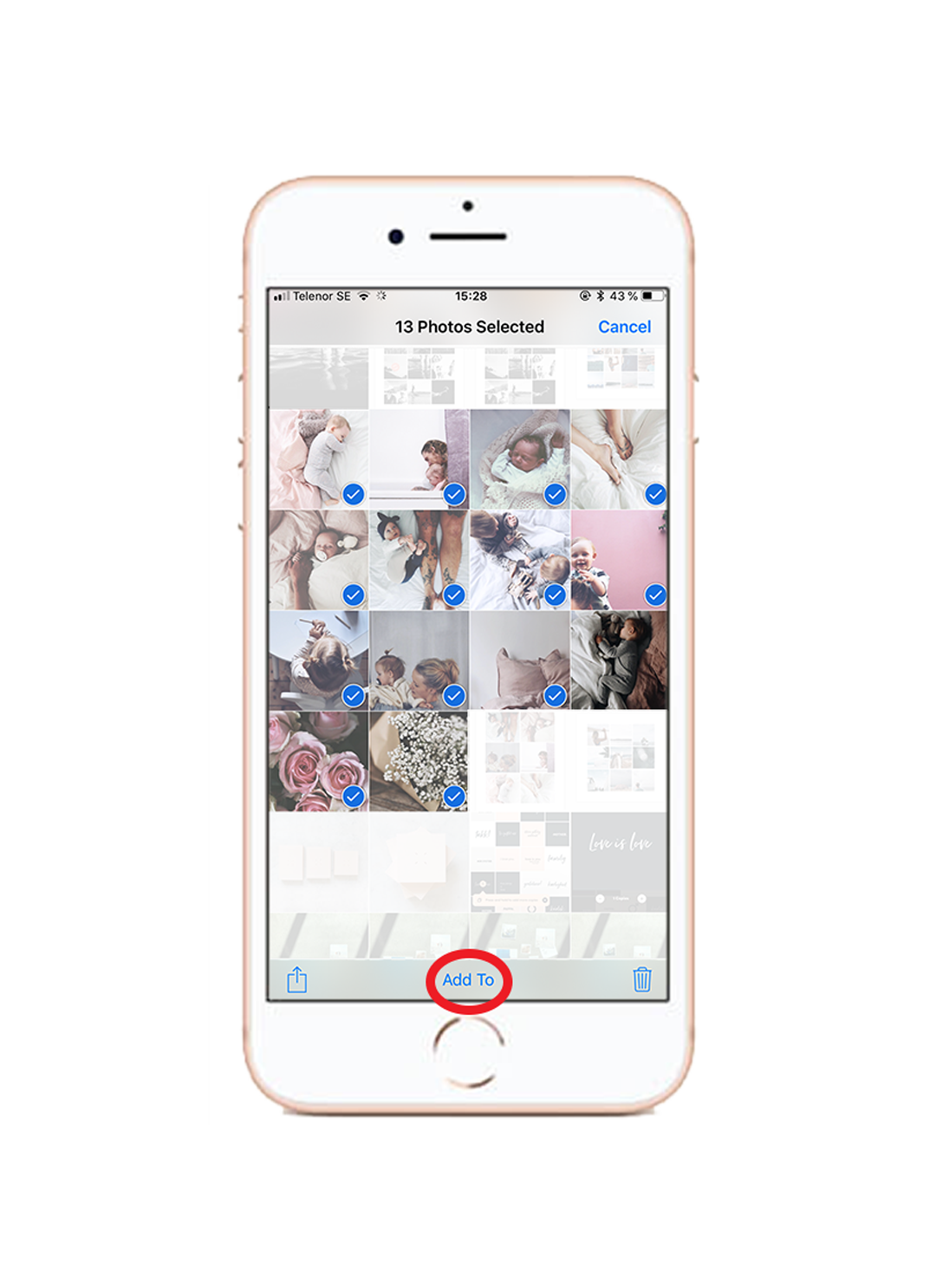 Mark the images you want in your album and then click "add".
Name your new album to something that will give you a quick reminder of its content. For example "pink family" = images of your family following a pink colour scheme.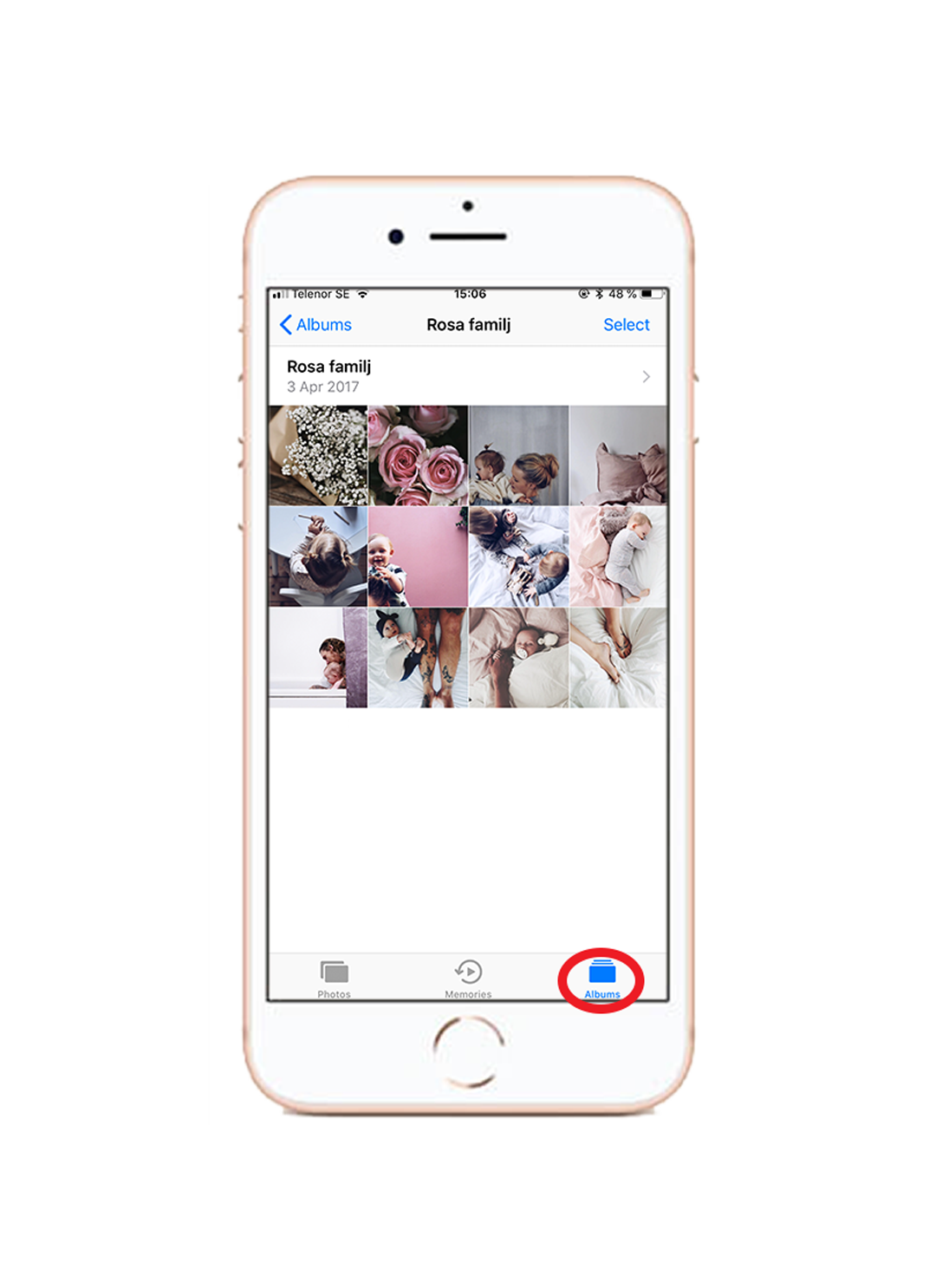 To locate it, go to "albums" in your camera roll. This is where your easily remove images you don't want there anymore. If you like to add some new, repeat step 1, but instead of creating a new album in step 2, choose to add your photos to your existing album.
By creating an album before uploading you will get an easy access to your preferred photos without having to scroll through your thousands of images all at once when in the app creating. You simply scroll down to your new folder when connecting to the camera roll.
Tips 2. Print a series of images
What's more fun than to capture a story? Like the one where your kids are fooling around for example. The best part about that is the fact that you get all the visuals for free - since your photos will be captured in the same environment with the same lightning your poster will automatically be uniform.
To capture a series of images you keep the trigger pressed down for as long as you wish, or your simple capture photo after photo manually. And remember, one can never snap too many! The more pictures, the more to choose from and the better the result will be.
To get an even light in all your photos a good idea is to lock the exposure. Simple press the screen where exposure looks good and hold it until your iPhone tells you exposure is locked.
Tips 3. Curate a black and white poster for a solid feel
Do got a pile of photos you really love but that does not go too well together colour wise? A good yet simple solution for that is to curate a black and white poster. As well as in step 1, a good idea is to create an album in your camera roll. When you've added the photos you want in your poster you can turn them all into black and white by choosing a filter from your iPhone editor. Make sure to choose the same filter on all your photos so that they get the same black and white expression. You simple change filter by
When viewing your photo, click the edit button in the top right corner.
Head for the filter library in your editor
Choose the filter you like the most, then apply the same on all your photos.
Keep in mind: Your photos will always be perceived darker in print than on screen. A good rule of thumb is to enhance exposure a bit more when you think your photos are perfectly exposed and they will be perfectly exposed when printed. More tips on iPhone photo editing is to be found here.
Play around when uploading your photos in the app: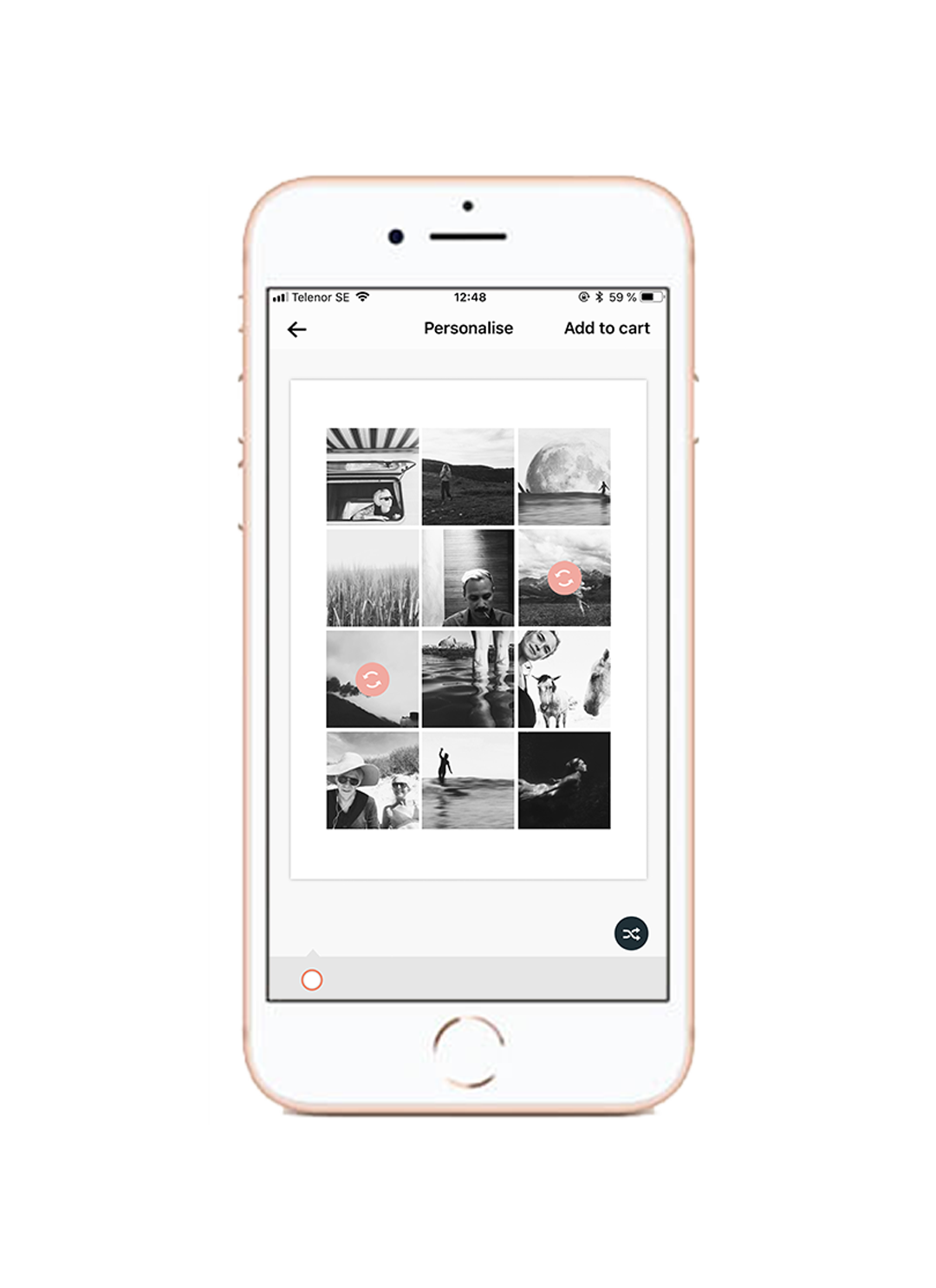 It's easy to swap the photos on your poster to find the best composition. Mark the two you like swap and they will shift place automatically. Keep on swapping until they're in the position you want them to be.
So simple to create something so meaningful and decorative
Add a frame before check out and your poster creation will be read to hang in a snap.
Don't have the app yet? No problem: