Our 5 best tips on festive decorations, an unforgettable guest book and a high mingle factor
Are you getting married this summer or do you know someone who is?
A wedding may be the most magnificent parties of them all - it's a day filled with emotion, love and a bunch of festive guests gathered all at once. It's a place for new memories to be created in harmony with new and old friends mixed up with family, relatives and colleagues. It's also the best of days to not only celebrate the love of marriage, but also the love that brought you to this special day. So what better way to decorate a day of love than with printed love?! These are our 5 best tips on how to decorate your wedding with printed photographs:
Tip 1. Decorate with love from the past
While doing so you share the experiences you've had along your way together as a couple, but also together as a couple with friends and family. The images will be the life and soul of the party as well as helping everyone in figuring out how everyone relates to each other. It makes great for conversation starters and topic holders through out the evening while also being visually inspiring.
Tip 2. Print photos from the bachelor and bachelorette parties
Then put them on the tables. A great fun for the people who joined but even more fun for the people who did not. They're smart topic holders for conversations starters, creating a high mingle factor that in one way or another will unite the people sharing table. The images not decorating the tables will turn into cute and fun decorations in the light-strands.
Tip 3. Let your table seating cards consist of selfies without names
While doing so you're guests are forced to find their way around the table, looking at all the selfies and start conversation immediately. The less serious the photos are, the easier to let go of the guard and get into a relaxed groove.
Tip 4. Turn your table seating into a guest book
Enhance your selfies by providing the tables with pens (make sure though they're made for photo paper) and encourage your guests to leave a little love greeting on them during the night. This will turn your fun table seating into a loving guest book for the bride and groom, making your selfies fill two important wedding party functions in one.
To enhance your guests during the night you may also nominate the best selfies and throw a little competition. Then let the winners explain their selfie creations. Guaranteed fun.
Tip 5. Combine the already printed selfies with an Instax camera
To build up this concept during the evening, another idea is to combine the selfies with an Instax camera that prints immediately. The images will be hung in the photo booth, creating the most unforgettable guest book where fun selfies and personal greetings are mixed up with instant moments from the day and evening.
Make it happen - a checklist:
1. Ask all your guests to send in selfies in good time before the wedding
2. Gather and collocate photos from the bachelor and bachelorette parties
3. Gather and collocate photos from your time together with friends and family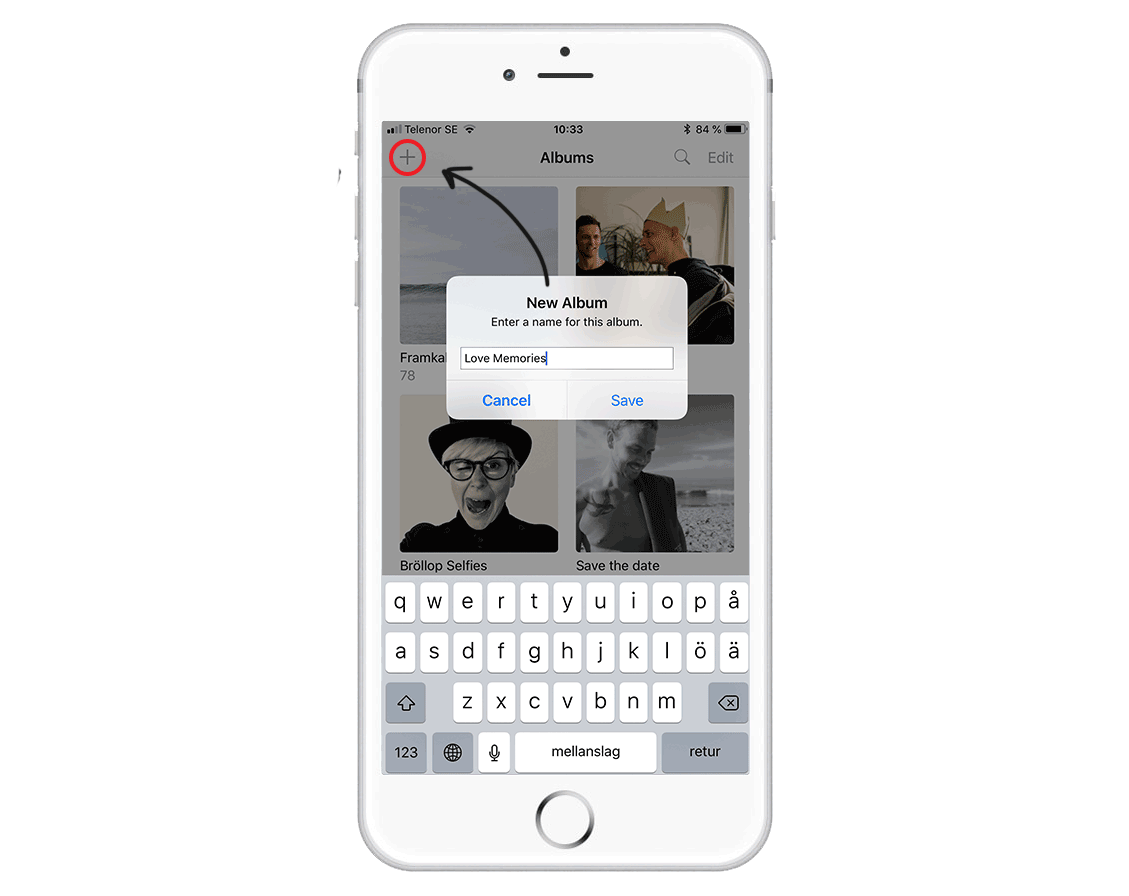 Create albums on your iPhone
A good tip is to create three different albums on your camera roll and name them after the occation, like "Selfies", "Bachelor/ette" and "Memories". When doing so it's easier for you to order in a smooth way while in the app. It also makes it easier to order your prints in different formats, like Retro Prints for the selfies and Classic Prints in different sizes for the other categories.
4. Upload, order and get your photos delivered within 3-7 working days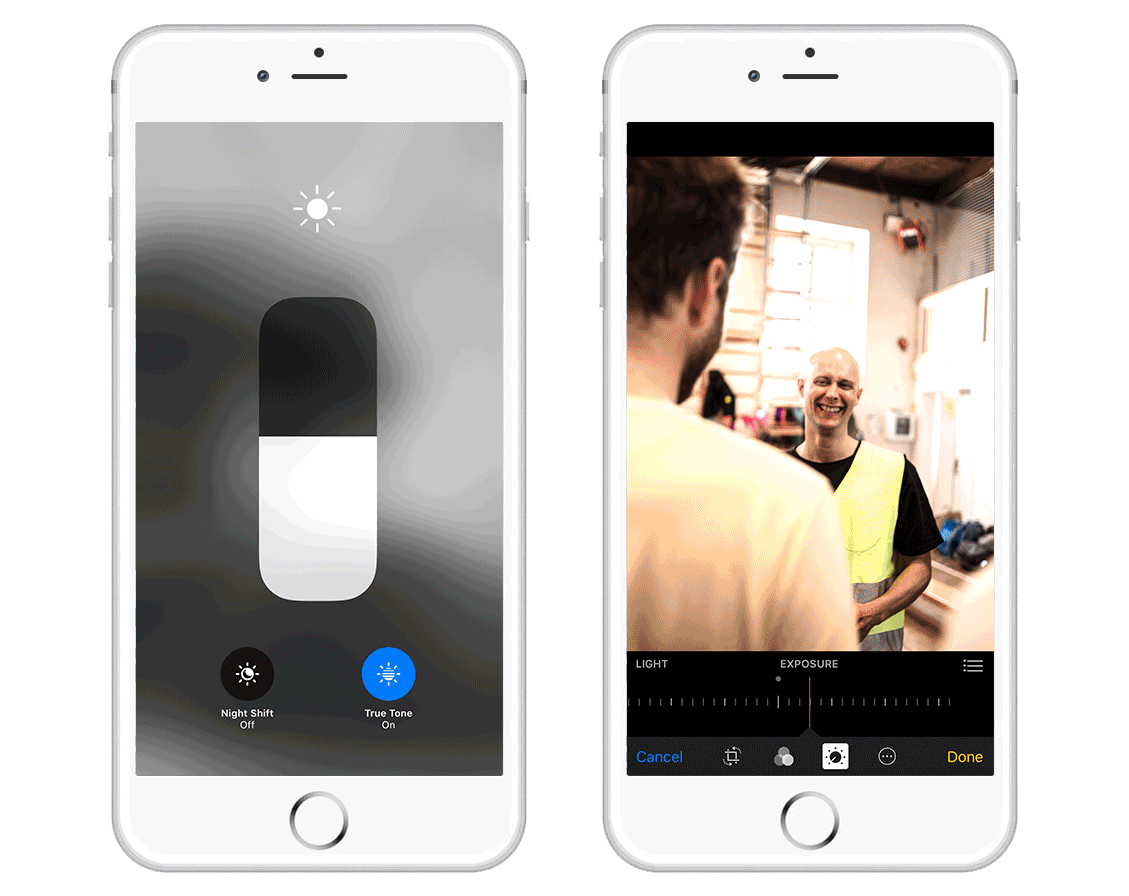 Make sure to brighten up your photos a little, since they will always appear brighter on screen than in reality. A good hint is to lower the brightness on your phone to 50% and then adjust the light in the image to what you'd prefer it to look like when printed.
5. Wait for that big day and start decorating. And most importantly - enjoy the love, enjoy the party!
Don't have the app yet? No problem: