With an ever evolving technology, our iPhone cameras now allows us to snap great photos with an image quality as crisp as a bag of fresh chips. This suddenly allows us to take portraits as good as the professionals, almost. To make your photos match your cameras quality, we've pulled together some of our favourite photo tips to help you step up your iPhone portrait photography game. Let's get going!
Tip 1. Have you ever heard of portrait mode? Well, let's begin there.
The portrait mode is a feature available for iPhone 7+, 8+ and X, allowing us to capture photos with a beautiful depth of field and smooth bokeh. Select it before starting to make sure your object will pop from its surroundings. If not yet on such a new phone, skip this step and head on to the next one.
Tip 2. Think natural lights. Place your object in front of a window or with the outdoor light facing the person in focus. This will help details like the eyes and skin to pop naturally, as well as helping the camera to maximise the result.
Tip 3. Get inspired by your surroundings and create a colour schemed photo where clothing, hair, light and surroundings come together as one beautiful palette of colour.
Tip 4. Think composition. For example, place your object in a third of the corner. Take advantage of your location and create space and depth with breathtaking surroundings. Don't be afraid to use the crop tool to adjust composition.
Tip 5. Edit in three simple steps.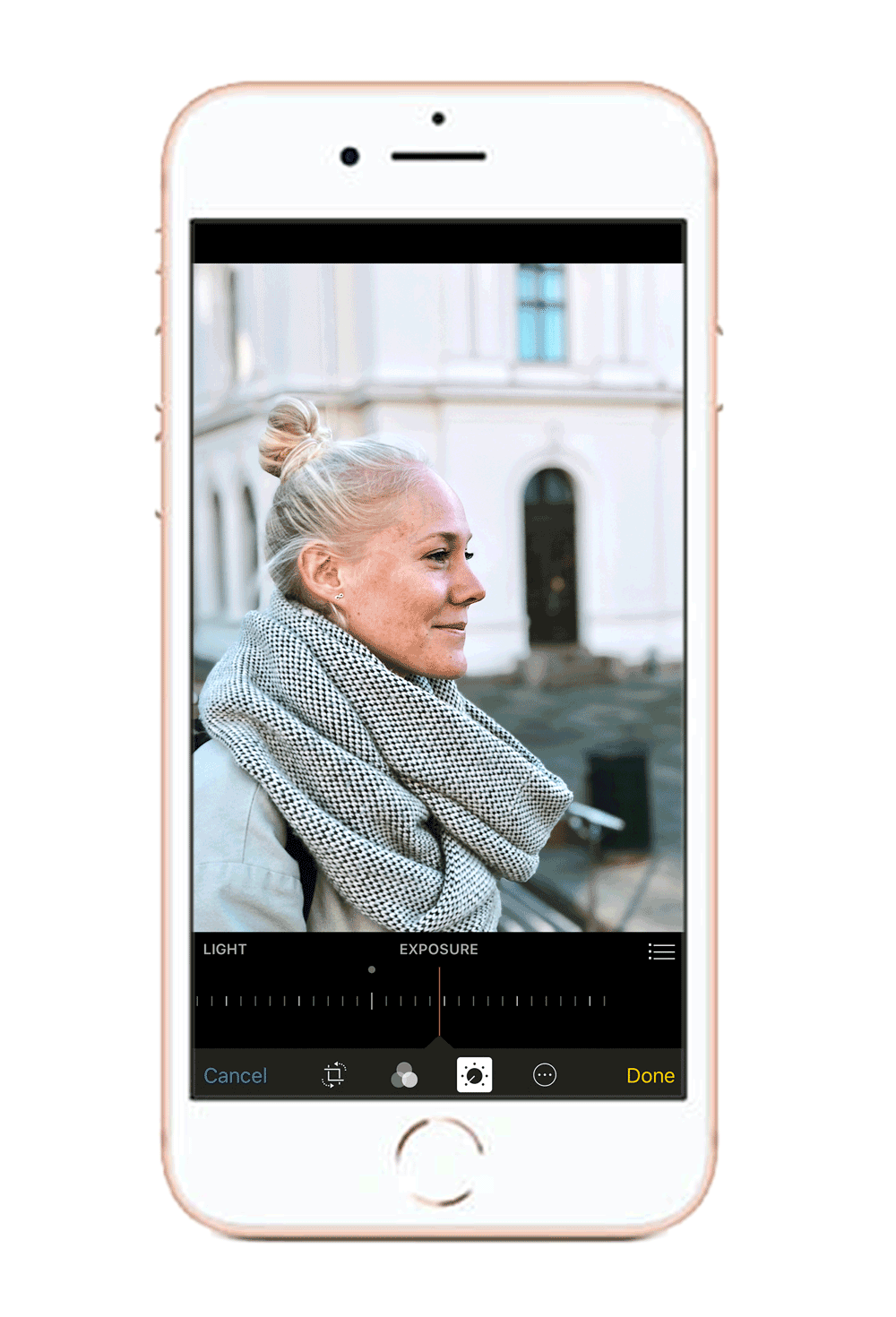 Adjust the lights in your photo with the exposure bar. Be careful to not over do it. Just enough to make your object pop.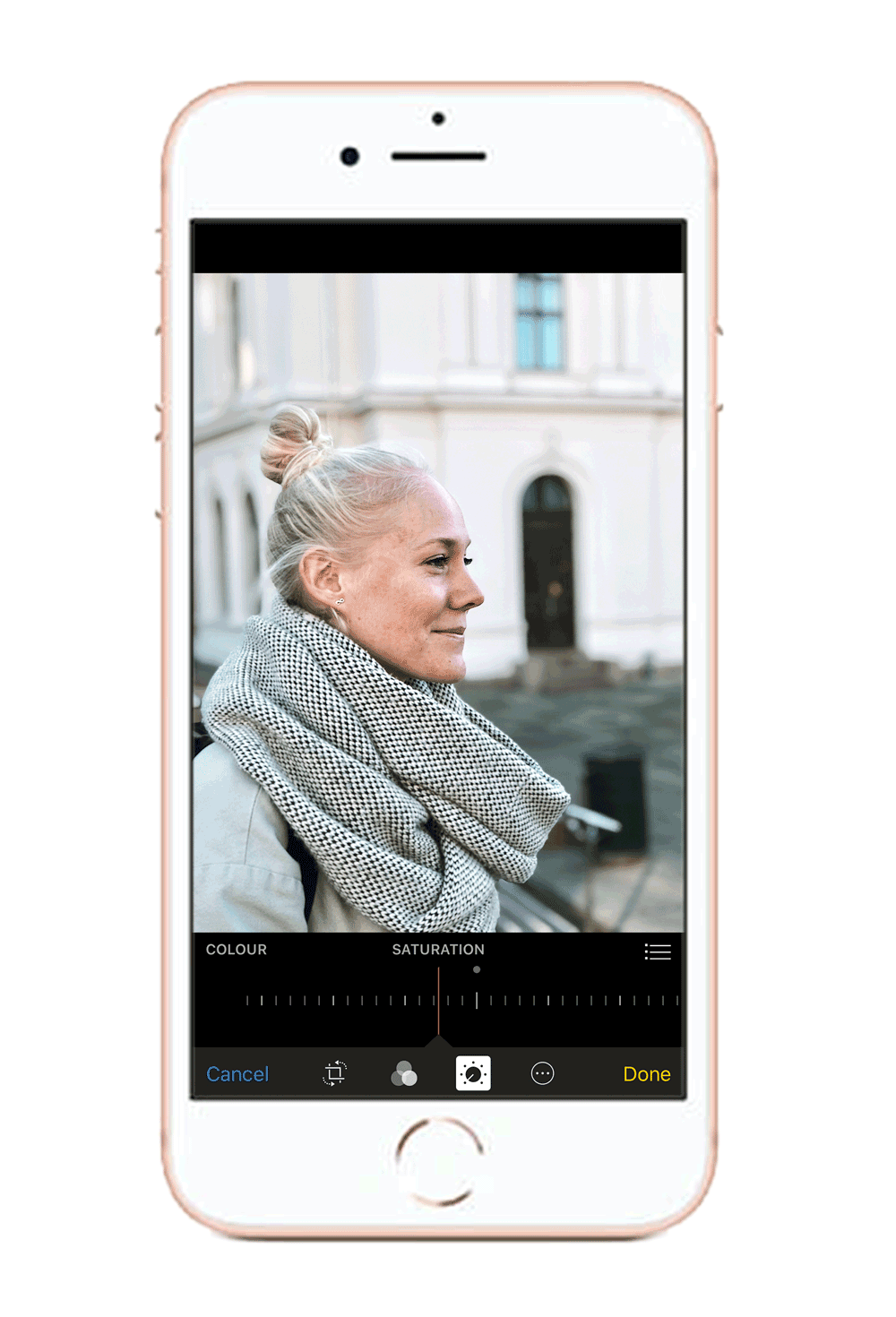 Adjust the colours with the saturation bar. Either saturate or desaturate the photo. For this particular one we've desaturated a little to create a soft and smooth result allowing the colours to blend in nicely together.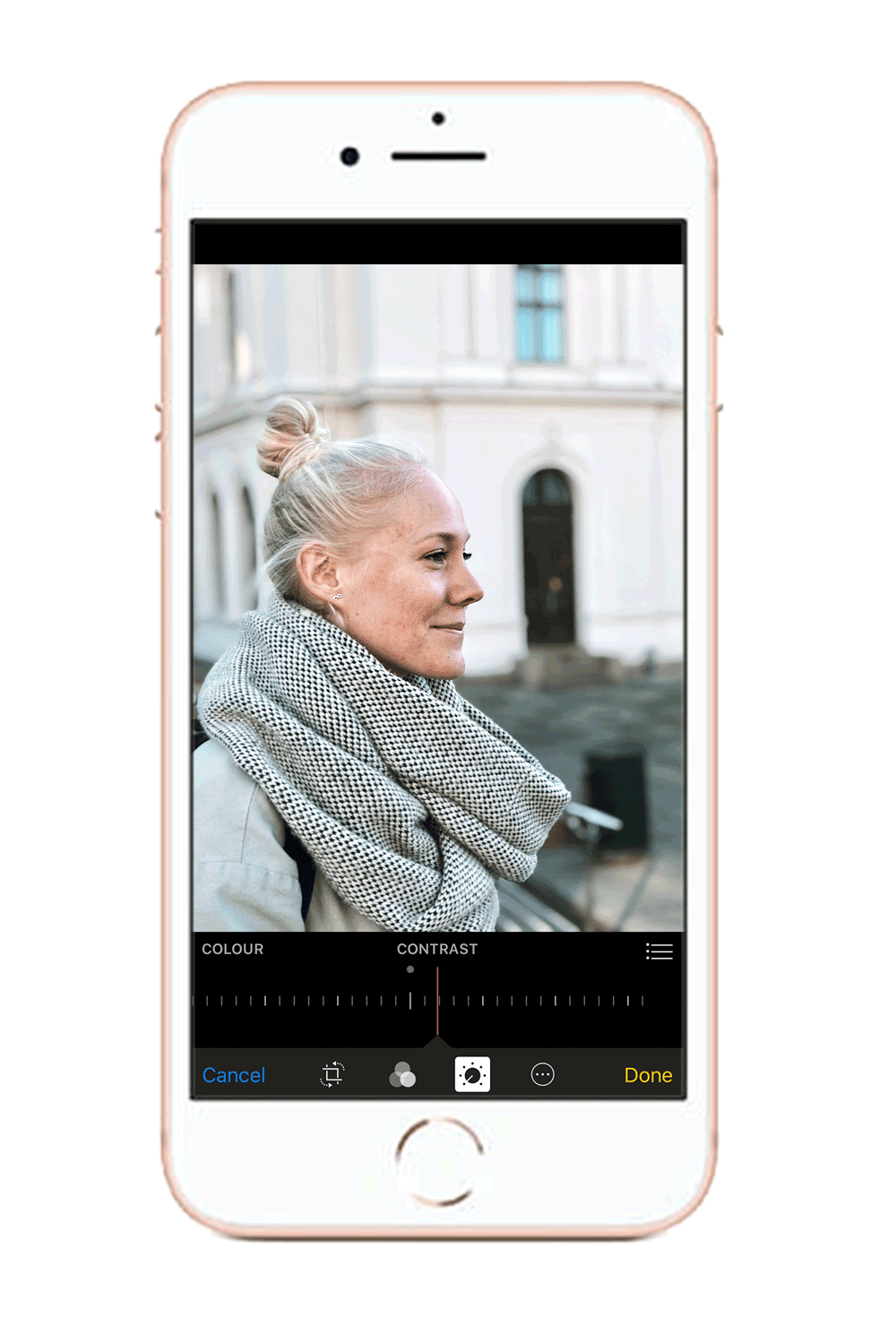 Use the contrast bar to help details and colours pop just a little. It will give your final result a sharper feel. But again, don't over do it. Keep it natural.
Now let's get out and explore your new skills. When ready, make sure to put your master pieces into print.
Looking for more iPhone photography tips? Check out part 2 in our series covering our best tips on photographing spring.
Don't have the app yet? No problem: