Found a bunch of photos from a stolen time filled with great life stories lived by your older family generations? But photos that after all the years gone by tend to be a bit scattered all over with a condition ranging from okey to clinging on to the last of life. Or photos that just might be forgotten by the people represented in them? We think it's about time to gift something meaningful by reusing, reinventing and reliving. So what better way than to breath new life into these old photos by digitalise and reprint them all over in new ways? Here's a step by step introduction on how to give an old photo a new life while creating the most memorable gifts there are, for yourself or a loved one.
Cause we do believe that the best of gifts are the ones that really matter. The ones that evoke emotions by bringing back memories. Or, if we can't remember, the ones that gives us a hint of who our grand and grand grand parents were when younger. Let's begin.
Create gifts from old photos
Step 1. Begin the search and gather your old, new favourites. Then decide what photos will do best for print.
Step 2. Digitalise them. Simply open up your iPhones camera to capture new photos of the old goodies.
Step 3. Get your photos ready for print.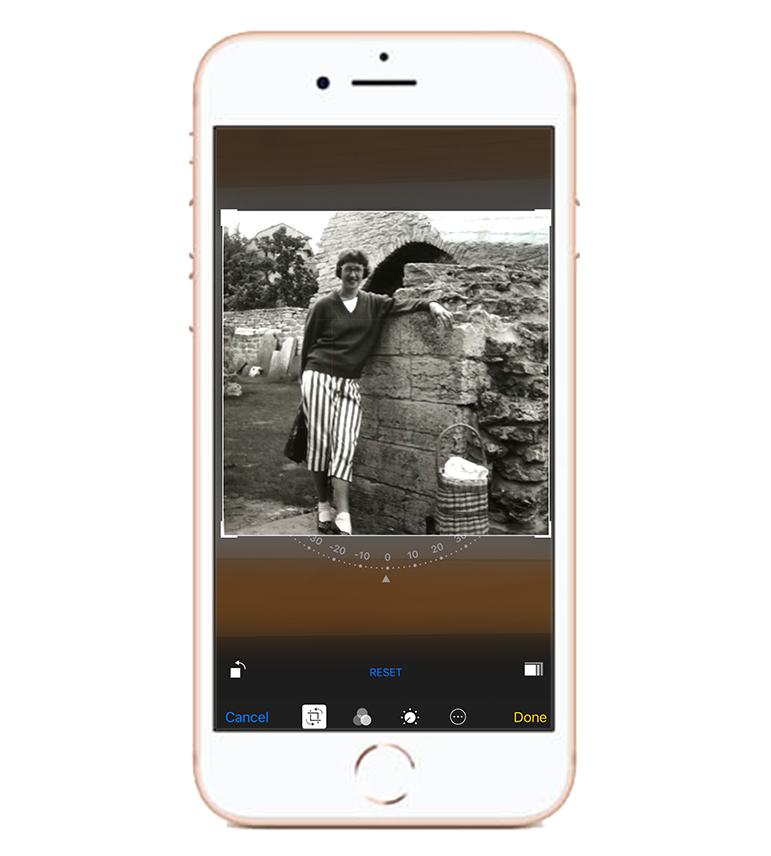 Open up your iPhones built in editor and crop it as you prefer it to look like in print.
Increase exposure to ensure your photos turns out bright enough when printed.
Step 4. Upload and order.
Open up your Framkalla app and pick a product of your choice. Upload your image/images, crop, fit and order. Your reinvented moments will be delivered ready to gift in just a few days.
Step 5. Gift it and relive it. As simple as that to create something so meaningful.
Don't have the app yet? No problem: