Are you getting married soon or know someone who is? Then it's about time to send out those Save the Date greetings. Our Photo Strips will help you in creating fun, unique and personal greetings so that no one will miss your big day. We show you how to in a few simple steps.
Jag vill gärna läsa artikeln på svenska, tack!
You'll find our pre-build ClipArt gallery in the bottom right corner and the camera roll with your own photos in the bottom left corner. Choose your favourite Clip Arts and mix up with your most lovable photos and your Save the Date Strips are about done. Almost…
Tip: Create a folder in your camera roll for easy access to the right photos when creating in the app. Don't know how to? We show you in this article.
Step 2. Sort your photos and add a little text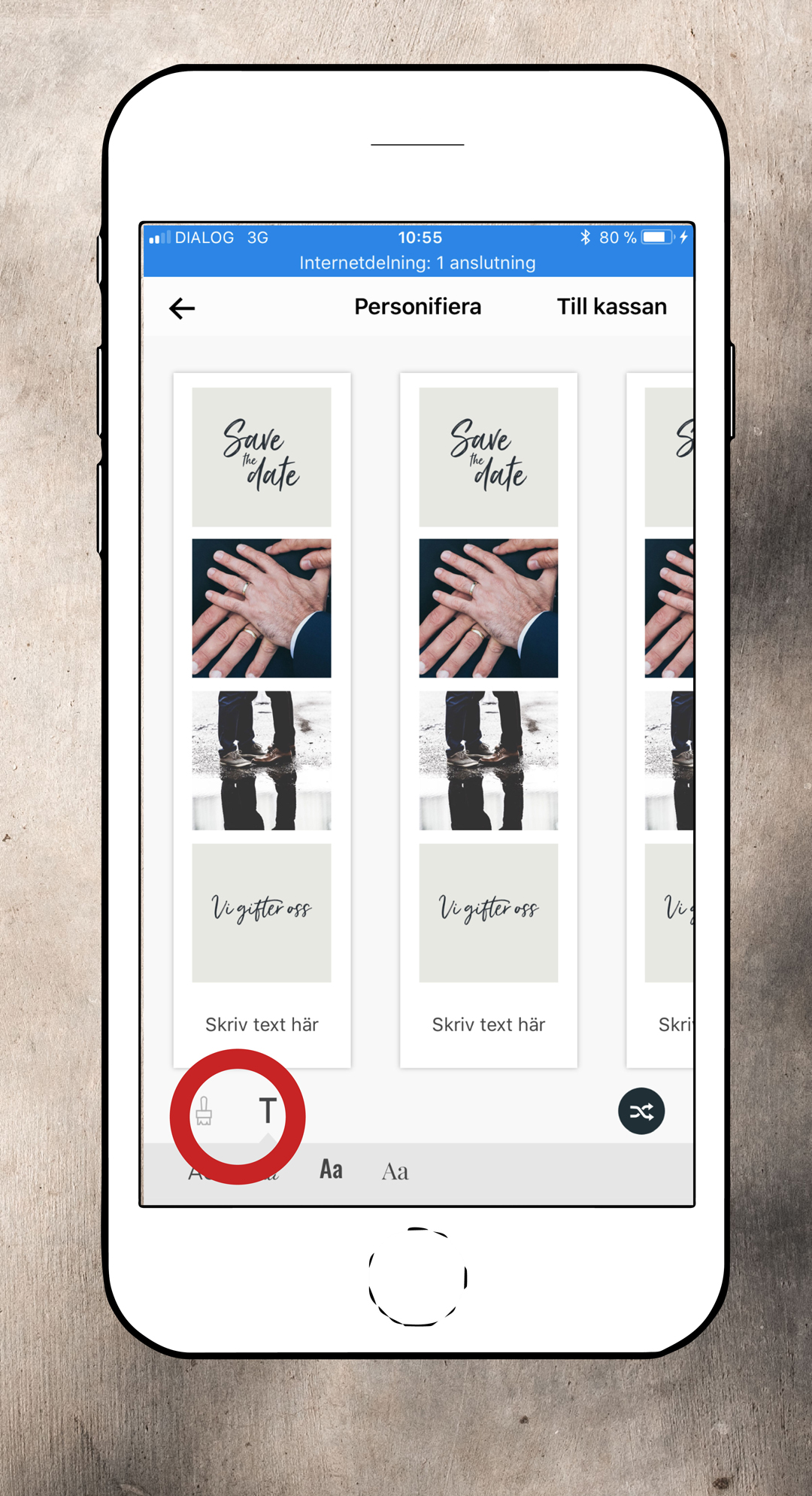 Position: To change position of each and every photo simple mark the two you wanna swap and continue to do that with every photo until all of them are just exactly where you want them to be.
Personalise: You can then add a text with date details the text tool or change background color with the brush tool.
Step 3. Order and send out your love greetings
When your photos are in order and your message is clear - order your loving greetings and send them out to make sure no one will miss your big day.
Tip: Have a bunch of Photo Strips to send out? Simply duplicate your order at check out - no need to go through the creating process over and over… As simple as that to create something so meaningful.
Don't have the app yet? No problem: