Ska du gifta dig snart eller känner du någon som ska? Då är det kanske hög tid att börja tänka på Save the Date? Våra Photo Strips hjälper dig att skapa roliga, annorlunda och personliga utskick så att ingen missar er stora dag. Vi visar dig hur i några enkla steg.
Please, I'd like to read this article in English!
Du hittar vårt inbyggda ClipArt-galleri nere i högra hörnet och kamerarullen med dina bilder i det nedre vänstra. Välj dina favorit ClipArts och blanda upp med dina mest kärleksfulla foton och din Save the Date-hälsning är så gott som klar. Nästan...
Tips: Skapa en mappa i din kamerarulle med de bilder du vill ha med på din Photo Strip för lättare åtkomst när du skapar i appen. Vet du inte hur du gör? Vi visar dig i denna artikeln.
Steg 2. Sortera bilder och lägg till en text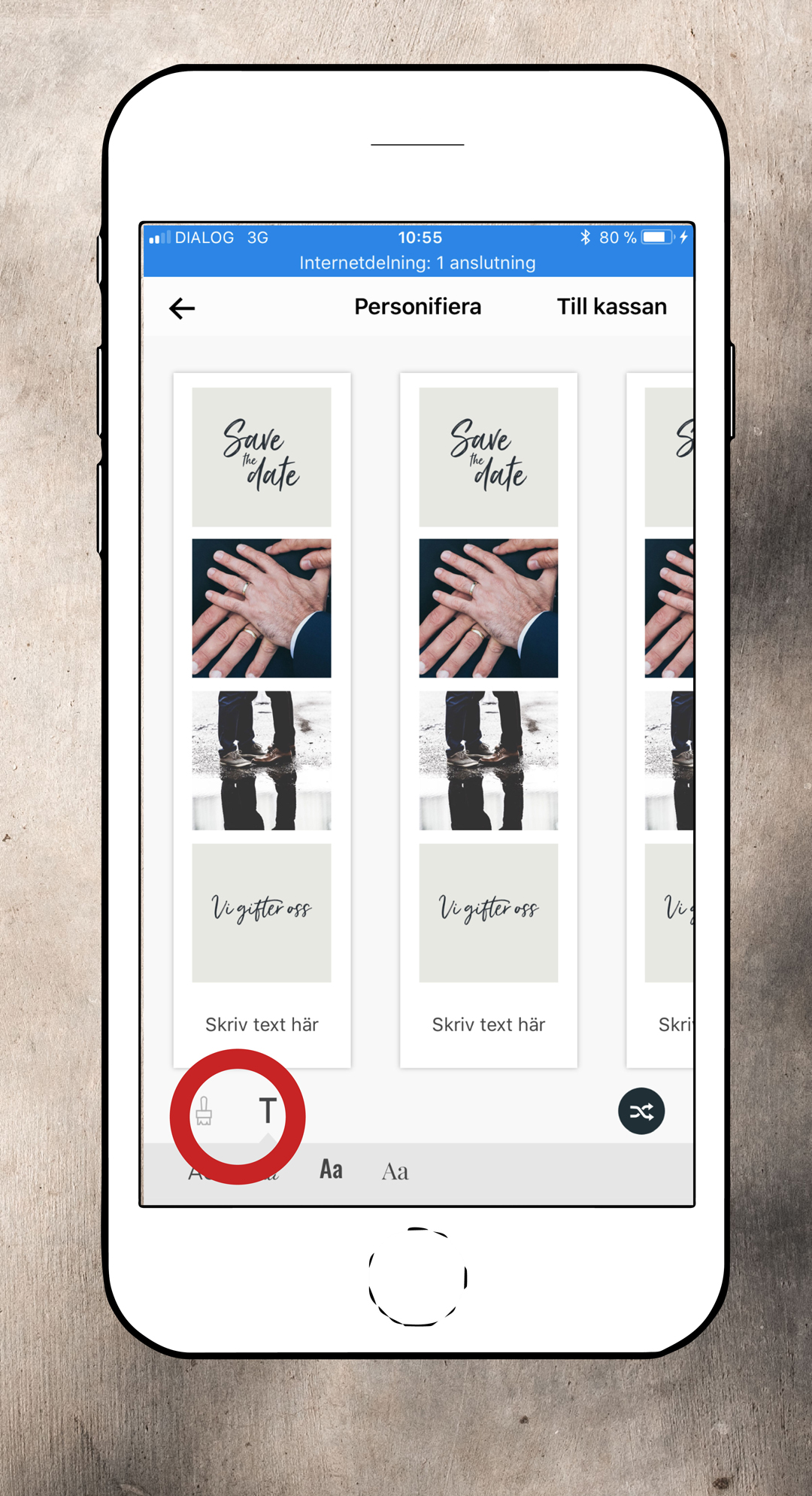 Positionera: För att byta plats på bilderna markerar du bara de två du vill swappa. Gör sedan så med alla bilder tills de ligger precis så som du vill ha dem.
Personifiera: Du kan enkelt lägga till en text med vårt text-verktyg, eller byta bakgrundsfärg med hjälp av penseln.
Steg 3. Beställ och skicka ut din kärlekshälsning
När dina bilder ligger som de ska och ditt budskap är graverat är det bara att beställa dina kärleksfulla hälsningar och skicka ut dem så att ingen missar er stora dag.
Tips: Ska du skicka en hel hög med Photo Strips? Du kan enkelt duplicera din beställning i kassan och behöver inte gå igenom skapande processen om och om igen. Tänk så enkelt att skapa något så meningsfullt.
Har du inte appen än? Inga problem: